CCTV Recruitment Agencies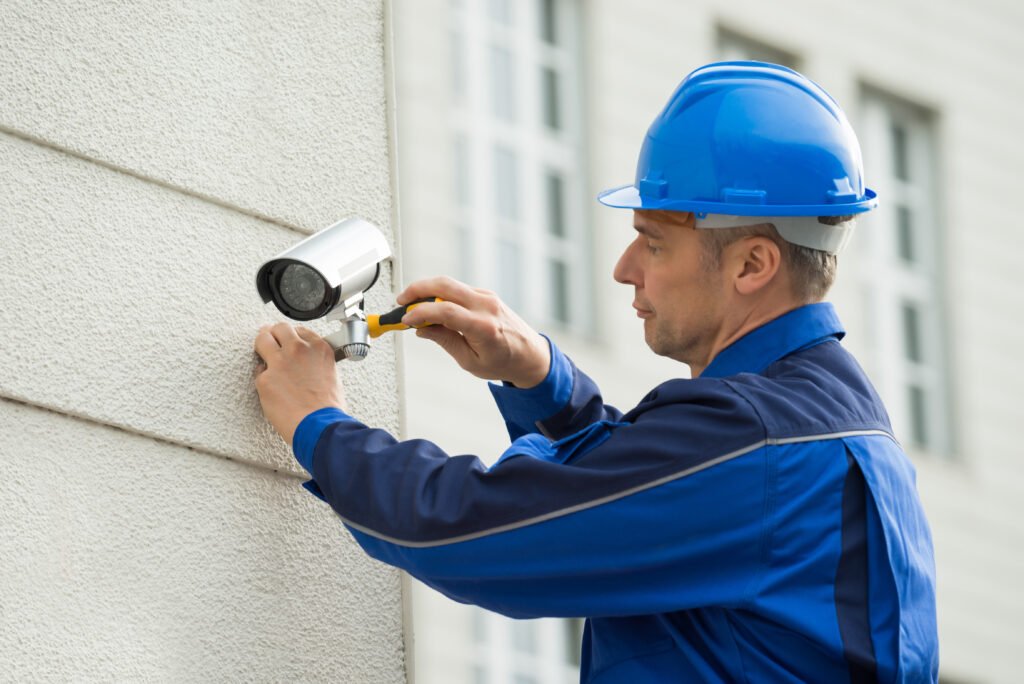 Welcome to this in-depth guide, designed to provide extensive insights into the complexities and opportunities within the UK's fast-paced fire and security sector. This article is a fantastic opportunity for anyone looking to join the industry. If you're seeking to forge a fulfilling career in this sector, particularly in CCTV jobs, you've come to the right location.
The Indispensable Role of a CCTV Recruitment Agency
In the sprawling job market of the UK, finding the ideal position in the CCTV domain can seem like a Herculean task. For the successful applicant, it's not just about the technical skills; it's also about fitting into the company culture and aligning with long-term career goals. These agencies serve as the vital bridge connecting employers looking to recruit prospective CCTV operators who not only possess the right skill set but also fit the organisational ethos.
Exploring the Complexities of Security Systems
Security is a multi-layered requirement, essential not just for peace of mind but also for the long-term sustainability of businesses and property across the UK. With the rising rate of incidents and growing concerns about data breaches, companies are now investing heavily in security systems, including alarm systems. These are complex setups involving the installation of multiple components like access control, intruder alarms, CCTV, and reactive maintenance measures in various building locations.
The Evolution of Access Control
Access control is no longer just about key cards or simple passcodes. The modern access control systems of today incorporate leading-edge technologies like biometrics, facial recognition technology, and even AI algorithms for enhanced client security. These technologies allow clients to customise their setup for an excellent opportunity in security, making it possible for companies to meet specific business needs and client-based services.
Beyond the Role of CCTV Operators
The job of a CCTV operator has evolved considerably over the years. In today's complex security landscape, CCTV operators play an active role in the overall incident management system. They are trained to monitor suspicious activities, coordinate with local law enforcement agencies, and even assist the services in post-incident investigations.
Financial Incentives: Weekly Pay, Company Vehicles, and More
As the industry grows in complexity and scope, employers are offering more competitive compensation packages to attract and retain top-tier talent. Such packages often include a top salary and variety of perks such as weekly pay, some overtime, holiday pay, and even the option of a company vehicle. The average salary can vary depending on hours per week, and benefits are becoming increasingly common, not just for higher-ranking roles but also for roles that pay per hour.
The Functionality of Control Rooms
Control rooms have evolved to become the sophisticated nerve centers of modern security operations. These control room operations are far from being just about CCTV monitoring. Today's control rooms operate and manage a plethora of tasks including but not limited to effective communication protocols, incident management, and real-time decision-making under stress. These rooms often employ a dedicated staff comprising both temporary and permanent team members, thus offering flexibility in career paths.
Job Landscape: Temporary vs Permanent Roles
The employment opportunities in the UK's fire and security sector are diverse and many. Whether you're looking for a permanent, long-term commitment with an average salary per annum or a temporary gig that pays by the hour, recruitment agencies such as CSR offer an extensive range of job positions. You can read more about CCTV Engineer Jobs by clicking on the link.
Importance of Training and Career Growth
Continuous professional development is a cornerstone of the F&S industry. Employers are increasingly investing in comprehensive training programs aimed at upskilling their workforce. With such dedicated focus on training, there's a fantastic opportunity for career growth, enabling employees to ascend from entry-level service roles all the way up to managerial and leadership positions.
Broadening the Scope: Sales to Engineering
The Fire and Security industry is not confined to roles directly associated with monitoring and surveillance. There's a broad range of career paths that include opportunities in sales, engineering, customer service, and support, and even in the customer contact centre. This spectrum of roles adds to the industry's appeal, offering a dynamic work environment that caters to a multitude of skill sets and career aspirations.
The UK Fire & Security Industry: A Robust Landscape
The UK's fire and security sector offers a robust landscape filled with top jobs and a multitude of opportunities for professional and personal growth. Specialised recruitment agencies are indispensable in this ecosystem, expertly connecting employers with the right talent. With the safety industry rapidly evolving, there has never been a better time to explore the myriad career opportunities it offers, be you in Greater London, the West Midlands, or any point in between.
Every Job is Easier if
You Have
the
Right Tools
Why would a
job application
be any different?
Sign Up to our Fire & Security Industry Insights Newsletter
---