Fire and Security Engineer Jobs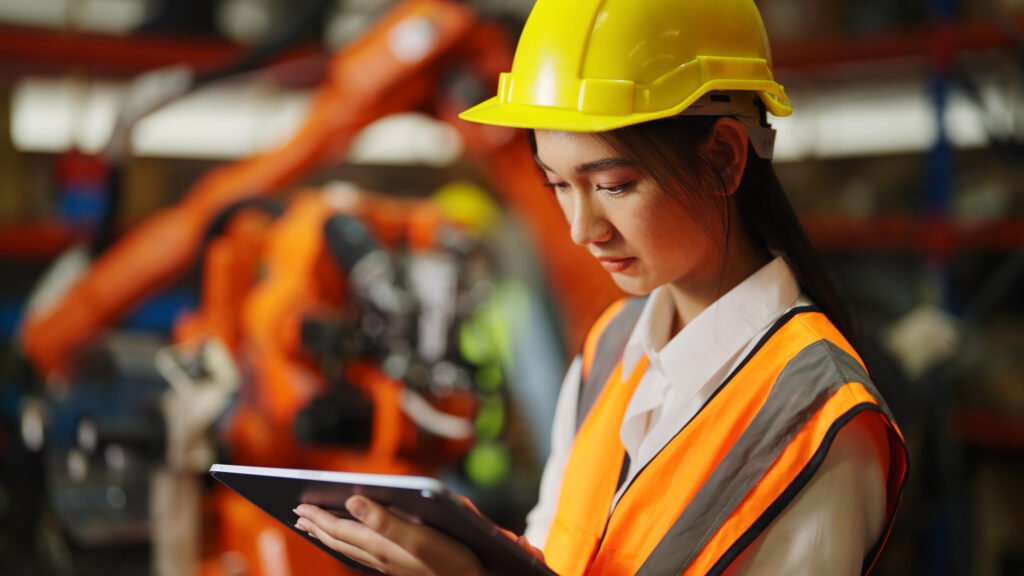 In the bustling heart of the UK's technical workforce, fire and security engineer jobs are emerging as pivotal roles in safeguarding both commercial and domestic buildings. With the escalation of technology and the ever-present need for safety, experienced fire alarm engineers and security system experts are in high demand. These roles are not just about technical know-how; they require a vigilant eye and a proactive stance on preventive measures.
The Expanding Realm of Security Engineer Roles
The role of a security engineer has transcended traditional boundaries, evolving into a multifaceted career path that interweaves technical expertise with innovative problem-solving skills. In the current landscape, a security engineer is as much a guardian as a technical expert, adapting to the complexities of electronic security systems and the intricacies of cyber protection. Their tasks range from routine security systems checks to the implementation of robust fire and security systems, assuring safety across a variety of environments.

As cities like South West London continue to grow, so does the need for comprehensive security solutions. With a surge in both residential and commercial sector development, the demand for adept security engineers who can navigate the challenges of maintaining fire alarms, installing cutting-edge security equipment, and ensuring the smooth operation of access control systems has skyrocketed.
Cutting-Edge Fire Alarm Systems: A Key Focus for Engineers
The integration of addressable fire alarms and advanced fire alarm service capabilities into the modern fire and security industry underscores the role of the fire alarm engineer. As experienced fire alarm engineers, these professionals are not only tasked with servicing fire alarm systems but also with implementing emergency lighting and other life-saving technologies. Their expertise in fault finding within complex fire systems is crucial for ensuring the integrity and reliability of fire alarms, which remain the first line of defense in emergency situations.

In recent years, the call for fire and security engineer jobs has been further amplified by the introduction of IP CCTV and smart technologies. These new layers of electronic security necessitate a higher level of skill and continuous learning, paving the way for new engineers to enter the field with fresh perspectives on fire security.
Securing a Future: The Rise of Security Engineer Jobs
In tandem with the technological boom, security engineer jobs have multiplied, catering to various facets of the security industry. From the installation of intruder alarms to the meticulous work of security install engineers, the scope of these roles is vast and ever-changing. These dedicated professionals are often the unsung heroes, quietly ensuring that security systems are robust and reactive in the face of potential threats.

To be a part of this resilient workforce, an aspiring security engineer must have more than just a full UK driving licence; they require a diverse skill set that includes electronic security acumen, customer service prowess, and an analytical mindset geared towards meticulous fault finding.
The Backbone of Safety: Understanding Security Systems
The concept of security systems extends beyond mere alarms and cameras; it encapsulates a vast array of components that, when synchronized, form the backbone of modern security engineering. For a security engineer in today's fast-paced world, expertise must cover a gamut from the rudimentary door entry systems to the complex network of intruder alarms and electronic security measures protecting major customer sites.

In the heart of the security industry, engineers are expected to have proven experience with a multitude of systems, including access control, IP CCTV, and even advanced fire systems that incorporate both detection and suppression solutions. Security engineers jobs are as much about designing top-class solutions as they are about implementing them, often requiring a blend of technical skill and creative engineering.
Innovations in Fire and Security Systems: A Job Market Catalyst
Innovation is the catalyst for growth in fire and security engineer jobs. The emergence of smart technology and the Internet of Things (IoT) has led to a sophisticated range of fire and security systems that can communicate seamlessly, providing real-time data and analytics. This shift not only impacts the nature of fire security jobs but also highlights the need for continuous growth and learning among professionals.

Experienced fire and security engineers now must be adept at not only installing fire alarms and maintaining fire alarm systems but also at integrating them with comprehensive security solutions that cater to both the residential market and commercial client base. These solutions often need to be tailored to the specific needs of a family business or a medium-sized business specialising in multiple industries, ensuring the safety of all stakeholders involved.
Access Control and Surveillance: The Pinnacle of Security Engineering
Access control systems have become a linchpin in the security strategies of both commercial sites and domestic buildings, prompting security service engineers to expand their expertise in this specialized field. The role of security systems in access management ranges from simple door access mechanisms to sophisticated biometric systems, encompassing a broad spectrum of technologies.

Similarly, surveillance has grown from static observation to dynamic monitoring, where security equipment like IP CCTV can offer more than just visual recording. These systems provide analytics that help security engineers and service engineers make informed decisions to protect people and assets. The security company based in North West specialising in electronic security has seen a surge in demand for such integrated systems, signaling a nationwide contract of security reliance on technological advancement.
The Path Forward: Advancing Your Career in Fire and Security Systems
For those seeking additional engineers or new engineers looking to break into the field, the path forward involves a commitment to excellence and a dedication to the craft. The industry is not just about responding to emergency lighting faults or servicing fire and security systems—it's about being part of a community that values safety and security above all.
The fire and security industry is experiencing continuous company growth, creating a robust market for fire security engineer jobs. With a competitive basic salary and benefits like a company vehicle, the sector is enticing for those with the right qualifications. For more on salary check out our article about fire and security engineer salary uk. Moreover, a career in this field offers the satisfaction of knowing that your work directly contributes to the safety and well-being of the public.
For the experienced fire alarm service engineer or the security install engineer, the journey does not end with a successful install or a routine maintenance check. It is about being part of an expanding team, a family business, or a commercial sector powerhouse that is continuously seeking top-notch talent to deliver services providing solutions that meet the ever-evolving demands of safety and security.
Every Job is Easier if
You Have
the
Right Tools
Why would a
job application
be any different?
Sign Up to our Fire & Security Industry Insights Newsletter
---