Fire and Security Engineer Recruiters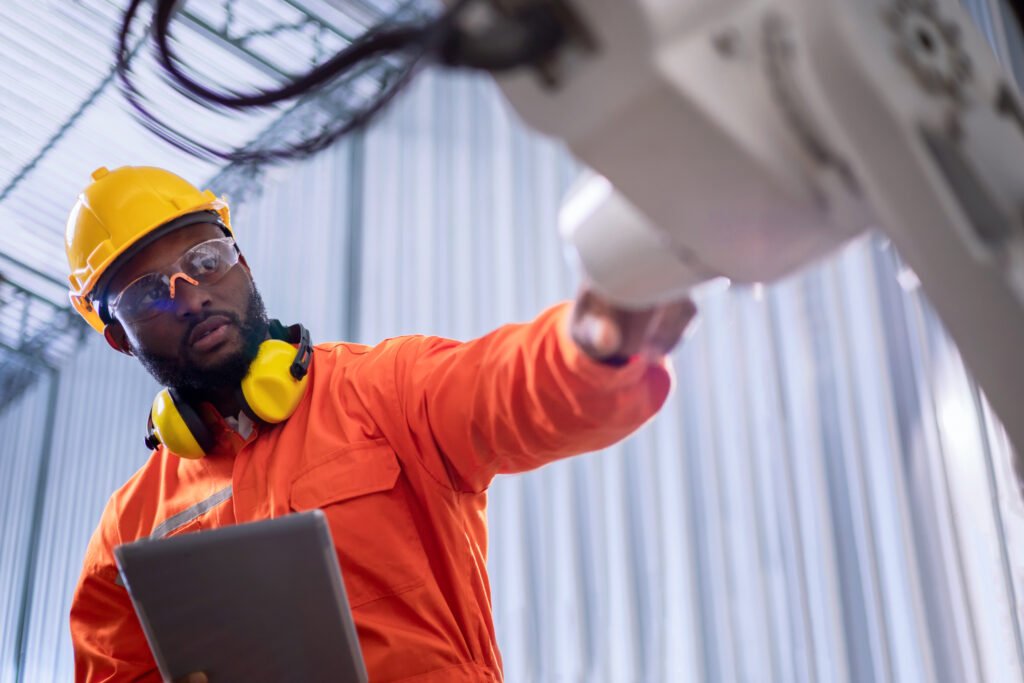 If you're involved in the fire and security industry, you're probably well aware of how crucial it is to bring the right people on board. That's where security engineer recruitment agencies come into play. Unlike a generic recruitment agency, agencies focused on the fire and security industry bring a unique set of expertise and a large pool of qualified candidates. So let's dive in and find out why choosing a specialised security talent agency makes all the difference or for more on salaries click fire and security engineer salary uk.
The Importance of the Fire and Security Industry
The fire and security industry isn't just another sector; it's a lifeline that protects assets, valuable resources and, more importantly, human lives. From complex security systems to essential fire safety measures, this industry demands professionals with the right set of skills and expertise. Whether it's installing advanced intruder alarms or implementing top-notch access control measures, every role plays a pivotal part in our daily security.
Setting the Stage: Subcontract Vs Permanent Positions
In the realm of fire and security jobs, there's room for both temporary vacancies and permanent positions. Temporary roles can help your business adapt to immediate demands, but they don't offer the stability and long-term commitment that permanent staff can bring. Specialised recruitment agencies like CSR can offer businesses a tailored approach that includes both subcontract roles and long-term contracts.
How Specialised Recruitment Agencies Shine
Unlike generic recruitment agencies, specialised agencies in the security industry offer in-depth industry knowledge. They've got the finger on the pulse of the industry, from the latest advancements in fire safety to the newest tech in security systems. So, when you're looking to fill a position in a specialised role, your best bet is a recruitment agency that knows the fire and security industry like the back of its hand.
Searching High and Low: The Recruitment Process
Recruiting for fire and security jobs isn't as straightforward as posting an advert and waiting for applications to roll in. From the first contact with potential candidates to interviews and final selections, recruitment agencies streamline this complex process. They have well established and proven methodologies to identify, assess, and shortlist the most fitting candidates for the job.
Client-Candidate Relations: A Two-Way Street
You might be in the driver's seat as a client, but a good match for new job often requires a two-way street. Specialised recruitment agencies excel at nurturing relationships that satisfy both parties. They understand the importance of cultural fit, not just technical proficiency.
The Role of Project Managers
If you're looking for project managers in senior roles with specific knowledge in the security industry, a specialised recruitment agency is your go-to for fire and security jobs. Project managers oversee complex operations, coordinate teams, and ensure smooth implementation of security systems. They're the orchestra conductors of the industry, if you will.
Access Control: More Than Just Security
Access control is evolving at a rapid pace, now incorporating everything from biometric scans to smart technology. As such, roles focusing on access control are incredibly varied and require candidates with both technical acumen and forward-thinking creativity.
Unlocking Security Systems
The security systems of today are far more advanced than a simple lock and key. Modern systems integrate fire alarms, CCTV, and even smart home technology. If you're looking to recruit professionals who are up to speed with the latest advancements in fire security, a specialised agency will have a pool of qualified candidates.
Recruitment isn't just about filling immediate technical roles. It also involves identifying the best talent in supply chain management, those who ensure that all the moving parts work in harmony. Specialised recruitment agencies can offer candidates with diverse skills, from operations to procurement.
Fire and Security: A Growing Community
The fire and security industry is rapidly growing, offering a wide range of career opportunities. Specialised recruitment companies and agencies are your gateway to this burgeoning community, giving you access to the best talent in the market.
Engineers are the backbone of any security system. From the initial design to the final implementation, engineers work to ensure that systems are both effective and efficient. Specialised recruitment agencies can offer a range of engineering candidates, from those with generalist skills to experts in niche areas like CCTV or biometric systems.
Setting Yourself Apart: The Importance of Sales
A robust sales and service team can make a world of difference in the highly competitive fire and security industry. Specialised recruitment agencies understand this need and have a pool of candidates with the right mix of technical knowledge and sales skills.
Meeting the Technical Demands
The fire and security industry is becoming increasingly technical. Candidates need to have a strong grasp of the latest technologies, from cloud computing to Internet of Things (IoT) devices. Specialised recruitment agencies have candidates who meet these technical demands.
Marketing: The Underestimated Tool
Good marketing can give a recruitment agency the edge it needs to attract top talent. Agencies can offer professional services that go beyond recruitment, such as employer branding and marketing support to make your job postings stand out.
Finance and Administration: The Unsung Heroes
Even in a technical field like fire and security, roles in finance and administration are essential. These professionals keep the wheels turning, ensuring that every part of the company and business, from procurement to salaries, runs smoothly.
Focused Recruitment Agencies Vs Other Agencies
General recruitment agencies may cover multiple sectors, but specialised employment agencies have the advantage of a laser-like focus. They can offer candidates with specialised skills, industry-specific certifications, and years of experience in the fire and security sector.
Finding the Best Talent in the UK
In a competitive market like the UK, finding the right candidate can be like finding a needle in a haystack. Specialised agencies use advanced search algorithms and extensive networks to find candidates that meet your specific needs.
Conclusion: Your Best Bet for Fire and Security Recruitment
In conclusion, the complexity of the fire and security industry requires a recruitment strategy that's equally nuanced. A specialised recruitment agency can offer employers invaluable resources and a vast pool of qualified candidates to meet these intricate demands.
Providing Solutions, Not Just Candidates
At the end of the day, a great security engineer recruitment agency does more than fill vacancies. They provide clients with end-to-end solutions that set your business up for long-term success, from recruiting the right talent to offering post-placement support.
Every Job is Easier if
You Have
the
Right Tools
Why would a
job application
be any different?
Sign Up to our Fire & Security Industry Insights Newsletter
---